Each year, during the WWDC Conference, Apple invites the thousands of attending developers back to its main campus (otherwise known as "Infinite Loop") for a little food, drink, and music. I took a few pictures.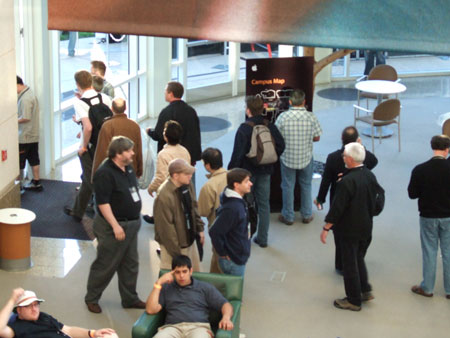 Around 6:30 in the evening Bus after bus of developers arrive from the Moscone Convention Center in San Francisco, where the conference is held. Here, they're heading out into the central courtyard from the lobby of IL1.

The crowd grabbed some food and sat in the grass to watch the band, which was…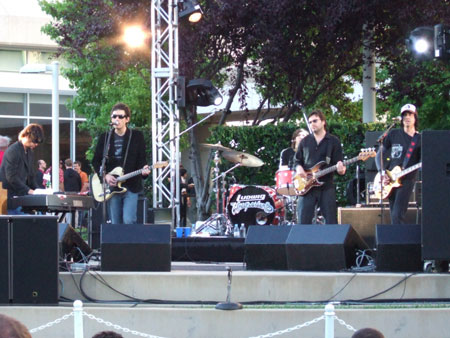 … The Wallflowers! The lead singer is Bob Dylan's son. I'm sure that had some small effect on their being invited, since Steve loves Bob Dylan.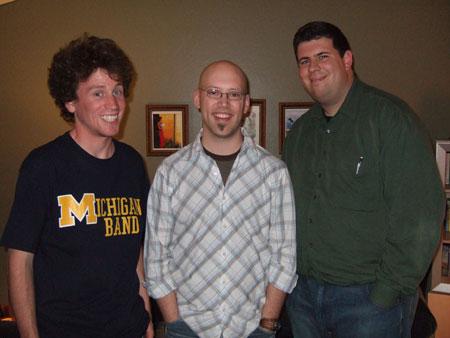 A few people came over to my place afterwards. Starting from the left, that's Dan Schimpf, me, and Mike Zornek. There was this other guy named Joe Howard who was here, but he's not in the picture because he wasn't cool enough. Or he left early. One of those. I don't remember which.