At the risk of being overly-metaphorical and seeing symbols where none exist, I'd like to show you my aforementioned driveway. During my job search, I'd occasionally go out with a shovel and an ice pick and work on it a little. There were a few days, like today, where the weather warmed up and made a bigger difference than anything I was able to do with my puny ice pick.
I wish I had a "Before" shot from even two days ago, but this is what it looks like today: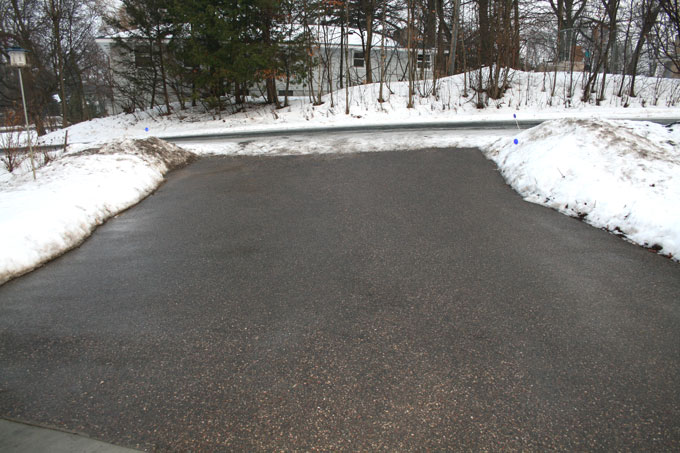 During my job search, I came upon an early-stage startup called The Table Project that really excited me. I found myself wishing it already existed so I could use it immediately. I interviewed with them, they felt like a fantastic fit, they offered me the Lead Web Developer position, and that's what I'm starting this Wednesday, February 11th.
I cannot believe how blessed I am to be spending my days at the intersection of the Church and social networking. I've always loved writing code, but who's ever heard of sanctified code? God never forgot me in the midst of the deep darkness of the last few weeks. In fact, I think this job is why I lost my last job. Does that mean it's a guaranteed success? No. That just means it's what I'm supposed to be doing right now. It's more than I deserve, and I am so thankful.
Praise God, from Whom all blessings flow,
Praise Him, all creatures here below,
Praise Him above, ye heavenly host,
Praise Father, Son, and Holy Ghost.
Amen.